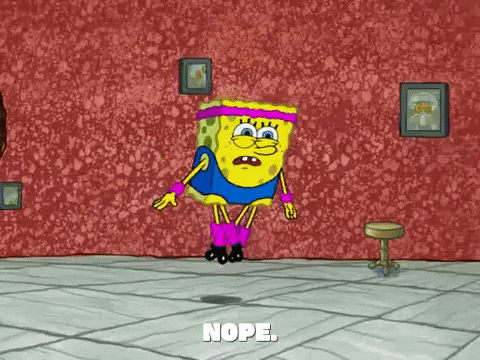 Make time for me…. Be more health conscious… Self-care…. all things that have been a struggle for this full-time working mom of four children. So, at the Soul Sistah Series "Manifest an Improved You" Vision Board Event, I declared that I would be more attentive to my fitness needs. In January 2019 I joined an Adult Beginners Ballet Class at Dance Wave located at 45 4th Ave Brooklyn, NY 11217. Mind you, its been 22 years since my body did any type of point, relevḗ and damn sure no plies; so, I know my limp muscles were in for a rude awakening.
I gave myself so many excuses as to why I couldn't do this: who's going to watch the baby, I need to spend more time with the kids, my house is a mess. These were just a few of the things that played in my head as time approached. Hum… you know, the typical mom guilt, I don't have time for this, self-doubting kind of talk. So, I did the only thing that I could think of that would get my lazy, guilt ridden ass out of bed; I paid for the classes. I damn sure wasn't having my money go to waste.
So, on January 13th at 9:30 a.m. I found myself suited and slippered holding a ballet bar, facing a wall of mirrors. Me along with approximately nine other people pointed, flexed, passḗd and followed the instructor's directions to the best of our ability. Yes, at first my body was like, "what the hell do you think you're doing", lol like literally, as I bent in a plie and tried to straighten up. I'm sure that I heard some crackling along the way. However, thank God for a hilarious but skilled instructor and some down to earth non-judgmental novice dancers I smiled, giggled and laughed all throughout the class while, actually, relearning some steps.  
I am now in week five of the adult beginner's ballet series and it has been one of the best self-love decisions that I've made in the last 22 years. Not only am I relearning how to dance ballet, I am toning my body and having so much fun in the process. No longer am I bothered by, "Aricia, you know you shouldn't… because…" The only thoughts that fill my head now are what other activities can I add to my life that contribute to an improved me. It has taken me some time, but finally I truly understand the saying of…
Yes me, the infinite giver (usually towards the detriment of my own good) Aricia, pledges to take care of Myself first; by any means necessary.
            I hear you. You're sitting there telling yourself, "I can't…, I have to…., maybe next time… No, stop the foolery. No more excuses. You are worth your time, energy and care. Get up, make moves and invest in yourself. In fact, grab yourself a pair of ballet shoes. I'll be waiting.
Get ready for the Soul Sistah Series Self-care event happening in March 2019!
See you there!